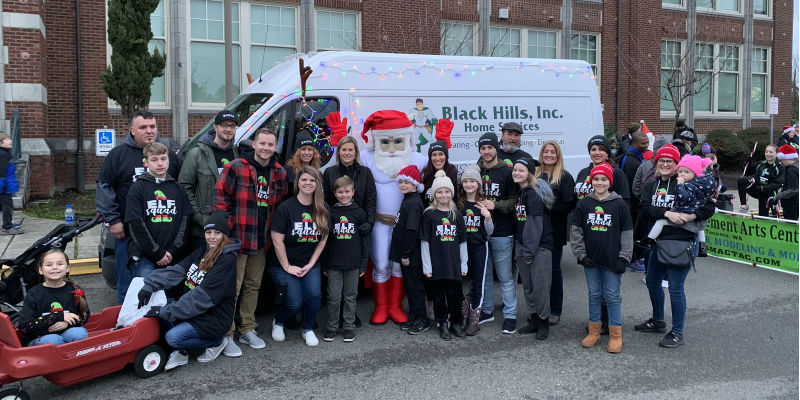 A mascot is constantly interacting with fans and is often outside exposed to the elements, so the costume is going to get a little worn and torn with time.
To help ensure it stays in proper working order and continues to look as good as when you first unpacked it, you'll need to routinely remove dust, dirt and light stains and ensure it is kept dry when in storage. Doing so will extend the life of your mascot's attire.
At BAM Mascots, each and every one of our uniquely designed mascots come with special care instructions, but there are some general rules you can follow with any mascot to ensure it looks (and smells) spectacular at every event it attends.
The white-glove treatment
With all the handshaking and high fives your performer will be given while in their costume, the gloves are the most common part of the outfit to get dirty. To ensure your mascot's hands are always clean, it's a good idea to have a few extras pairs to rotate out.
When it is time for a good clean, it's strongly recommended that you use a professional cleaning service to ensure the best results and to protect your investment from damage.
If you would like to tackle light marks or stains on your own, carefully brush off any dried residue and apply a small amount of diluted liquid detergent to the stain. Using a soft brush or damp sponge (do not use steel brushes, as these will destroy the fabric), gently dab the marked area. Use a clean cloth to soak up the moisture by pressing lightly on the surface.
Shake the dust off your mascot's feet
Whether your mascot performs inside or outdoors, feet are the next part of the costume that need special cleaning attention. Having an extra pair of feet means you can exchange a set while you clean one pair.
Like cleaning the hands of your mascot costume, professional cleaning is recommended to keep feet bright and sturdy.
If, however, you would like to clean up small marks in-house, follow the same care instructions as you would for your gloves.
Come out smelling like a rose
Meeting a mascot is a personal connection to your team or brand - and you want the focus to be on the visual experience. If your mascot smells a bit like the team's locker room, it's a good indicator that your costume needs some freshening up. Preventing odors is the best way to keep your suit fresh.
Ventilation is always a consideration in the design of our mascot costumes because our costumes are made for professional use. They are not disposable or used one season and then replaced. Some mascot performers are very active and their routine can be quite a work-out.
We advise customers to wipe down and air-out their costumes after each performance. Keeping the mascot suit dry will help prevent mildew and the resulting unpleasant odor. If your mascot needs an additional touch of love and care, use a gentle, non-liquid freshener or deodorizer to refresh the costume.
A stitch in time, saves nine
If you notice any rips or tears in your mascot costume, be sure to get it repaired as soon as possible. Prolonging repairs could result in more damage. Minor repairs, such as seam splits or tears can be repaired at your discretion, and we're happy to help with instructions.
If there are any repairs that you would like us to take care of, such as foam tears or eye damage, please feel free to email or call us.
By following these general care instructions and the more specific maintenance guidelines included with your mascot costume, you'll ensure that your mascot looks its best, and is ready to delight audiences and pose for photos.
Have a question? Feel free to contact our mascot experts today. We are more than happy to assist you with any mascot cleaning and repair tips you need.