Saint Vincent College is located in Latrobe, Pennsylvania, about 40 miles SouthEast of Pittsburgh. It was founded by Boniface Wimmer in 1846, a monk from Bavaria, Germany. It was the first Benedictine monastery in the United States, and is currently operated by the Benedictine monks of Saint Vincent Archabbey. Saint Vincent College is a school with a lot of spirit and history, that's for sure! Their athletic department boasts over 20 varsity sports teams! They needed a quality mascot with a big character, to lead all of these awesome athletes to victory. Who better to take on this task than BAM! Mascots?
So what is a bearcat you might ask? Interestingly, the chinese word for panda is 'xióngmāo' which directly translates "Bear Cat". The word first appeared in print in the late 1800's in reference to the giant panda. While there is no true definition for what a bearcat is, there are two theories. One is that it resembles a red panda, a herbivorous animal endemic to the Himalayas in Bhutan, southern China, India, Laos, Nepal, and Burma. This species is what closely resembles the bearcat mascots you might have seen. The other animal, which is known as a bearcat, is the Binturong, a viverrid native to South and Southeast Asia. Both of these animals' populations are considered threatened due to habitat loss and hunting. You can read more about conservation efforts here!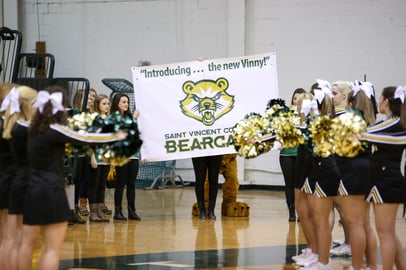 BAM Mascots designed the first Vinny mascot for Saint Vincent College, and we were pleased to be asked to give Vinny a new look in 2015. On Saturday, January 16th, Saint Vincent College introduced the second version of Vinny the Bearcat at a sporting event to an excited crowd of fans. Vinny was a hit! With his bright face and green highlighted features, he is instantly lovable to fans and intimidating to the competition at the same time! Many people crowded in to get their photo with Vinny, and the cheerleaders accompanied him in getting the crowd pumped for the game!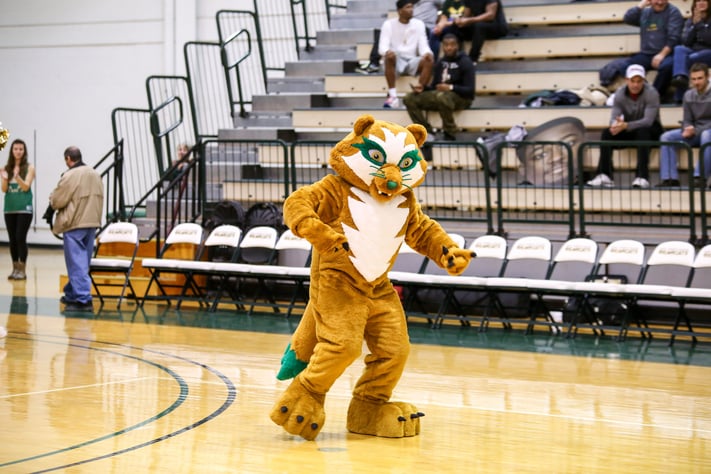 There are many benefits to having a quality custom designed mascot at your college or university. With a mascot, you can help to create valuable memories for your student body, and foster engagement and loyalty. If your mascot has an outgoing personality, a flair for performing, and a fantastic costume, your students and staff will be proud to show off your mascot at public events and intercolligate sports tournaments and games.
Here are some benefits your school will experience when you add a custom mascot:
Increased engagement, spirit, and pride
Educational opportunities
United student body
Promotion of your school's goals & values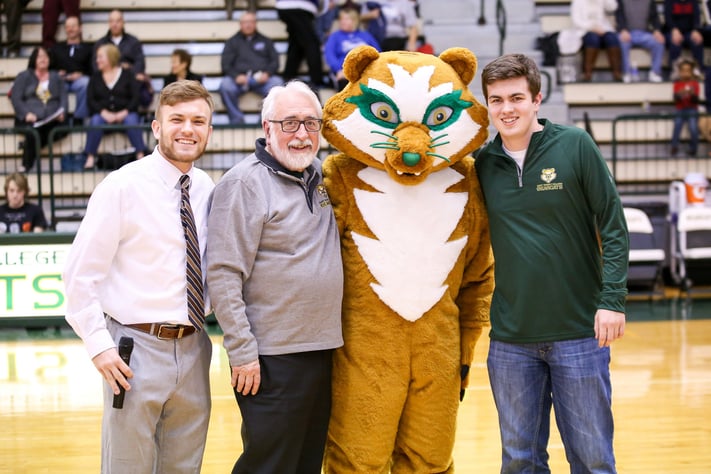 If you are looking to create a mascot for your school, team or business, get a quote today and we can help you make a lasting impact with a custom mascot costume!