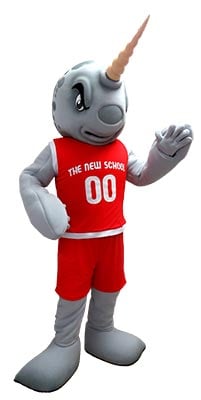 Are you thinking of taking the big step of adding a custom mascot to your school programs? Colleges, universities, high schools, and other educational and sport institutions use mascots for a number of reasons. Mascots have the power to unite student bodies, bring life to your school's values, represent your school's sports teams at games and events, and more. You may already be aware of all of the benefits a custom mascot can bring to your school, but perhaps you aren't sure how to start designing a mascot that represents YOUR school and YOUR values the best way possible.
At BAM Mascots, we have extensive experience in helping schools and organizations come up with great designs that bring their visions to life. If you want to design your own school mascot, however, there are a few great tips for getting the process started!
Start with some inspiration
Does your school have a logo or a sport team name? Is your school named after something or someone?You could even use your state's official bird or animal to come up with a mascot, or perhaps your city has some history you could draw from.
Identify what you want your mascot to accomplish
Do you want your mascot to be friendly and cuddly? Intimidating and fierce? Or maybe you want your mascot to be inspiring and hero-like. Write down a list of adjectives you want to describe your ideal mascot. This can help you with elements such as the facial expression, the clothing, props, colors, and more!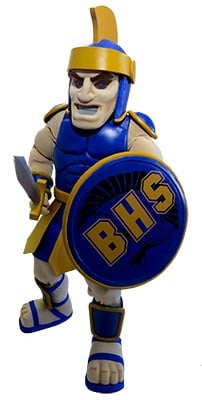 Get the students involved
One fantastic idea for schools trying to come up with an idea for a mascot is to hold a contest. Have students submit their own mascot designs and names. This not only will give you plenty of ideas to draw from, but can really get the student body excited about the mascot that they helped design, and get them more involved in school activities as a result.
Share your ideas with us
Finally, once you have a few ideas, whether they are drawings or just a list of adjectives, send them to us. We love working with each client closely to bring their unique vision to life. We will work with you each step of the way to make sure we stay true to what you want in your custom mascot.
The BAM Mascots team blends creativity with manufacturing excellence to create an innovative, high-quality mascot for your school, team or organization. With more than 25 years experience in mascot design and manufacturing, and hundreds of mascots in our portfolio, the BAM team has the knowledge and skills to bring your dream mascot to life. Contact us today at 1-877-858-4226 to get started!