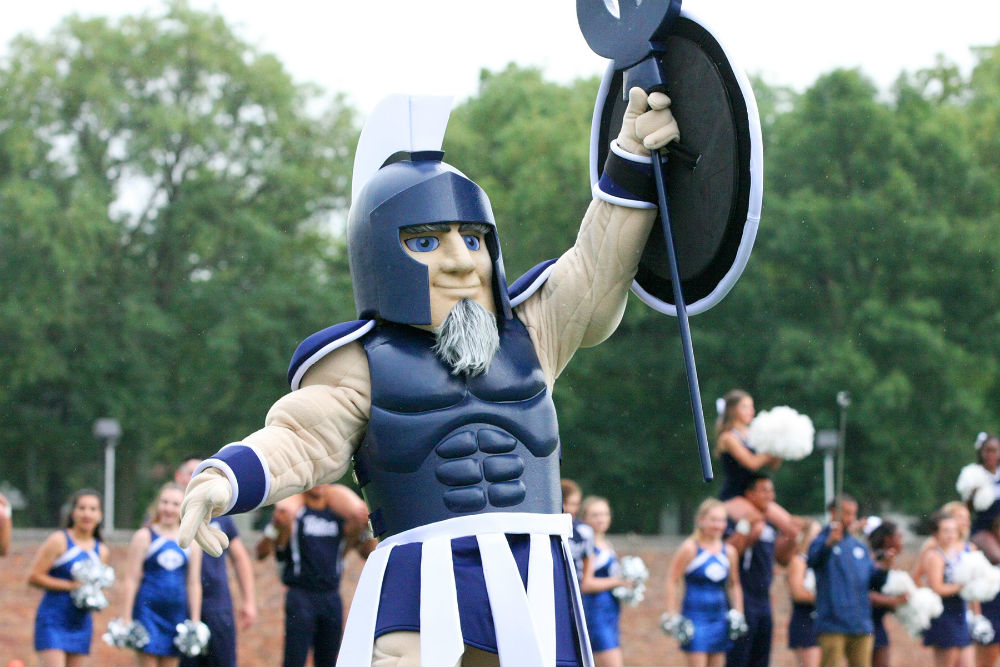 While picking the colour, fabric and general look of your brand mascot are all very important, there's something that's equally important but sometimes forgotten - your mascot's backstory.
Think of it in the same way an author would write a piece of fiction. Before you dive into the story, you first need to understand your character – who they are, how they react to certain situations, what motivates them, how they develop relationships and what they will achieve throughout their lifetime.
How to create your mascot's backstory
When coming up with your mascot's backstory you will want to focus on six key elements.
Physical description – What do they look like and how do they dress? How does your mascot carry itself and perform everyday actions?
Background – What special skills does your mascot have? What do they know how to do? What have they achieved throughout their life? Who are they?
Personality – What is your mascot's temperament and demeanour? Are they shy, outgoing, motivating? Does their personality change depending on the situation and how their audience interacts with them? How does their personality translate into their body movements and appearance?
Relationships – How does your mascot interact with people?
Interests – What are your mascot's hobbies and interests? If they could have a conversation, what would they want to talk about? What would their tone be? Are they funny, professional, sarcastic?
Motivations – What is your mascot's objectives? Is their goal to spread an important message, build fan excitement or sell a product or service? What are their values?
In doing so, your mascot will become a real character that has its own unique disposition, becoming a perfect reflection of what you want your brand to represent. Perfect for your mascot marketing strategy.
To help you on your way to creating an in-depth backstory, consider these four tips:
Use history and culture from your community, city, or organization.
Give your mascot some context your audience will relate to. For example, does your mascot have a family? What challenges has your mascot faced and how were they overcome?
Incorporate your organization's values into your mascot's backstory.
Have fun with it! You could add some humorous elements to further engage your audience in a light-hearted way.
Use your mascot's backstory as design inspiration
Once you have developed a backstory it can be used to design your mascot.
Will your mascot be a person, an animal, an object? Is it tough, cute, powerful? Will it be active, will it be handing out hugs and high fives or will it be putting on a performance?
All of these things are important factors to consider when designing your mascot and will translate into facial expressions, materials that are used, extra features that need to be included and the overall design.
After you have created your mascot, your backstory will help you implement your marketing strategy. It will determine your messaging and how it is communicated everywhere; on a special webpage linked to your website, on social media, brochures or print publications, etc.
A good backstory is a creative element in your mascot marketing plan and can really help you bring your mascot to life and ensure it helps to promote your brand.
If your school, sports team, business, or organization doesn't have a mascot yet, contact BAM Mascots today for your very own free estimate to create a custom mascot costume.