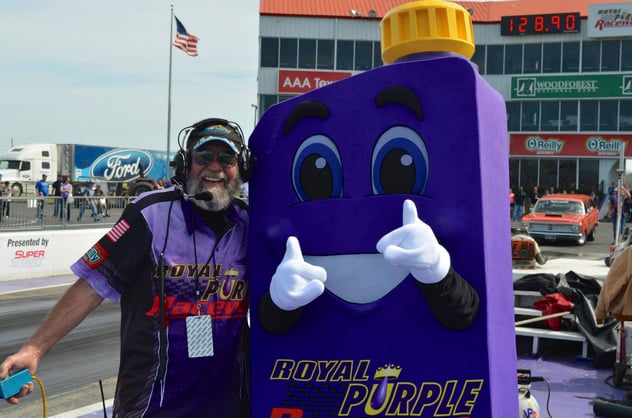 You want your mascot to be uniquely yours so that the moment someone sees it; your brand comes to mind. It is no surprise then, that you want a mascot that can be fully customized to your needs.
And it isn't just about colour or fabric. You need to consider facial appearance, desired body shape, function and features, and performance durability. You need to ensure your mascot is tailored to your specific needs and fulfills your vision.
At BAM Mascots, we offer a fully customizable experience, starting with a custom design concept.
Design Concept
If you have already created a design for your mascot, you can submit your artwork / sketch and we'll turn it into a concept illustration of what your mascot will look like.
If you're not exactly sure what you're looking for - don't worry - we'll help you nail down the details. We'll dive in and get you to describe your target audience, plans for use, and of course, your vision for your mascot. This will enable our talented team to put together a concept design that is customized to your organization and requirements.
We will look at colours, facial expressions, character body type, clothing, branding, props, comfort and more.
We will also talk about potential
enhanced features
and how they can help you customize your mascot further! Our 3 most popular features are light, sound, and movement.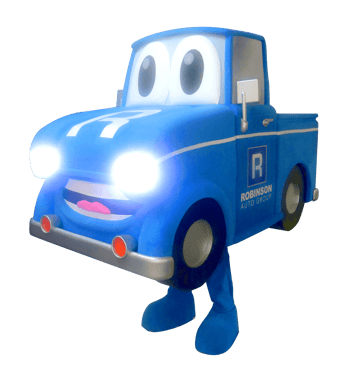 One client, Robinson Auto Group, added headlights and car horn sounds to their truck mascot, making it more eye-catching and realistic. Another client created a bear mascot with a moving mouth and a voice-activated microphone inside the mascot costume that projects the performer's voice outside of the costume to the audience.
The options really are endless.
Once you approve the final artwork, the real fun will begin!
Creation
Once we've finalized the design concept, we're ready to bring your mascot to life. We communicate with you at every important step, so you can sit back and enjoy the progress photos as they come your way.
Each piece of your costume will be carefully constructed using high quality fabrics and materials. Sculpting the head, feet, hands and tail will be followed by covering and tailoring. The inner body will be built with as much bulk, body shape and height as needed, and the outer body will be tailored to reflect the appearance of the design concept.
There are many pieces that pull together a great mascot costume, and we handle each piece with care, patience and most of all, with an eye toward ensuring that you are completely satisfied with the final product.
It Doesn't Stop There…
Once you have received your mascot and introduced it to the world, it may seem like the opportunity to customize has ended, but that is not the case.
Outfits and props are a great way to further enhance your mascot for special events and throughout the year.
Ike, the iCIMS mascot normally entertains without props or an outfit, but for a tradeshow in Las Vegas, iCIMS requested an Elvis costume!
Another customer used props and clothing to create a twin brother (Dusty Trails) for their mascot Rusty Rails. The two take turns appearing at different events!
With our concept to creation process, it is easy to make your mascot uniquely yours and to continue to have fun enhancing your mascot with props and costumes in the future.
To get started on your fully customized mascot,
contact us
today!