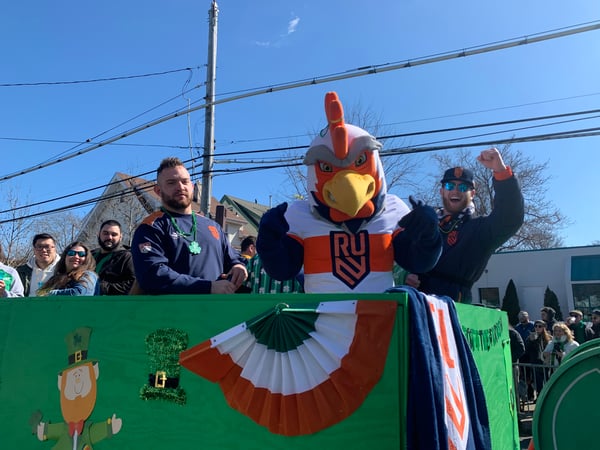 When we think of mascots, we picture them out in the crowds engaging directly with fans and followers. However, your business doesn't just have to limit your mascot marketing strategy to live events.
Custom mascots can be a great way to give your online presence a lift. Just think how many brands use social media to increase followers, improve customer engagement and encourage click-throughs to their website.
This is because mascots and social media share something in common. They are both great marketing tools that allow your business to communicate and engage with customers, fans and followers. This helps your company to build a loyal brand following, with customers constantly coming back to buy your products or services time and time again - ultimately increasing your revenue.
When it comes to taking your mascot online, there are three common purposes they are used for:
Mascots can simplify a complicated offering
Mascots are able to explain your complex or serious product or service in a casual and more lighthearted way. This makes it far easier for your customers to ask questions and learn about what you have to offer.
Mascots keep your marketing strategy approachable
Social media is all about sharing stories and connecting with people. Using mascots on social media can make your page less corporate, and transform it to be something that your customers genuinely enjoy following.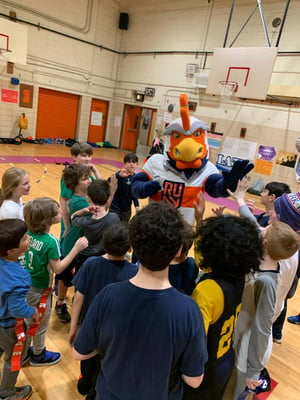 Mascots can be the face of your organization
Some companies have decided to present their brand on social media through the use of mascot imagery. It allows them to easily control their image, while at the same time giving their customers something (or someone) to remember.
By giving your mascot social media accounts, your brand can behave like a person and this makes for a more engaging conversation with your audience. Your mascot can develop personality traits that link to your corporate culture and identity. After all, human characteristics are better associated with your brand.
Best of all, the cost to set up a social media account is only related to time and effort. For larger brands, that means adding additional social profiles into their marketing mix.
Don't forget, mascot marketing isn't just for businesses – they are a great way for sports teams or community groups to reach out to their fans and customers when a live event just isn't an option.
So start getting social with your mascot online - it's a great opportunity for mascots to build their fan base and raise their profile. The result of that is better brand awareness and more fun for fans!
Want to design your very own brand mascot? Contact BAM Mascots today. Our team of mascot experts would be more than happy to answer any questions you may have.