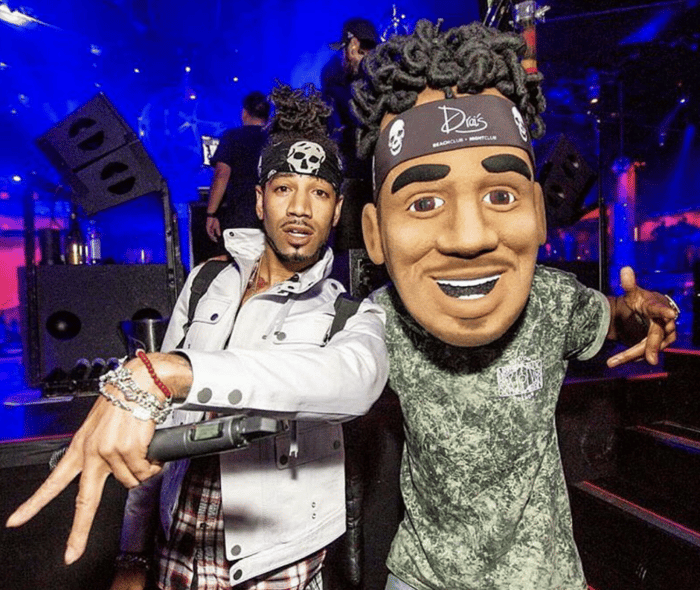 Aaron Gillam, the Production Coordinator at Drai's Beachclub & Nightclub in Las Vegas, has developed his career in the entertainment industry with the use of a BAM Mascot head in the form of a famous DJ.
The 29-year-old had grown up visiting nightclubs and knew that he wanted to make a career in the club industry, as well as make use of his passion for dancing. Little did he know how much the power of mascot marketing would help him.
Moving to Las Vegas when he was 21, Gillam picked up a job as a busser before moving to his next job of cleaning tables at Drai's After Hours. He quickly rose through the ranks at various companies before returning back to Drai's as the venue's Production Coordinator.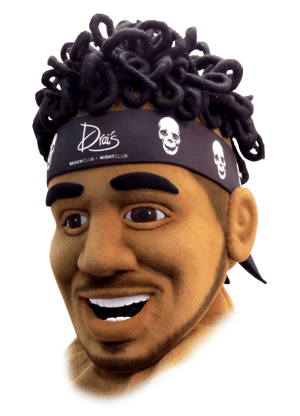 Gillam told the Las Vegas Review Journal that his job at the nightclub is to "implement hip-hop culture through music and dance at Drai's, one of the few local nightclubs that plays hip-hop music."
Through the use of a mascot head, In the form of DJ Esco, Gillam's career as an entertainer has continued to blossom. In fact, just last year Gillam joined DJ Esco during his 'Too Much Sauce' tour and he is now the dj's official mascot.
Wearing the mascot head, Gillam has attended events such as Coachella with DJ Esco and has also joined Future on his 'Nobody Safe Tour'. He has been featured in music videos for other artists and is becoming a renowned entertainer within music circles.
When people think of mascots, they often think of the conventional sports mascot. Mascots are integral for sports teams, but can also be a crowd pleaser for entertainers, a draw at fundraising events and a great marketing tool for businesses.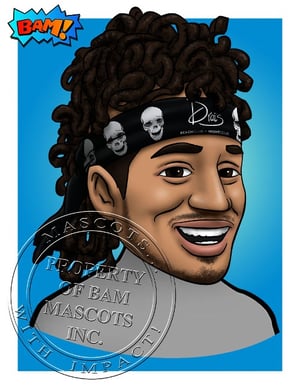 The use of the BAM Mascot DJ Esco head has helped Gillam create a character, allowing him to market himself to a particular audience that he has always dreamed of entertaining.
We love hearing about our client's stories and how their mascots are being used to spread happiness and engage with the public. BAM Mascots is a world-class mascot maker, with an extensive client list across the globe, from superheroes, to monsters, to famous figures - we've made it all.
At BAM Mascots we can help you from concept to creation with our expert team of staff making sure we create exactly what you envisioned!
If you're interested in creating your own custom mascot to help your marketing campaign, please contact us today.