If you've had a look through the photo galleries on our website (Brand, Sports, School, People, Animals, Puppets), we think you'd agree that there is nothing 'ordinary' about our mascots. Even the most basic costume is well designed, with eye-catching, vibrant colours and quality fabrics. (Picture: Bokar Bok, designed for Les Créations R.G. Hemm Inc.)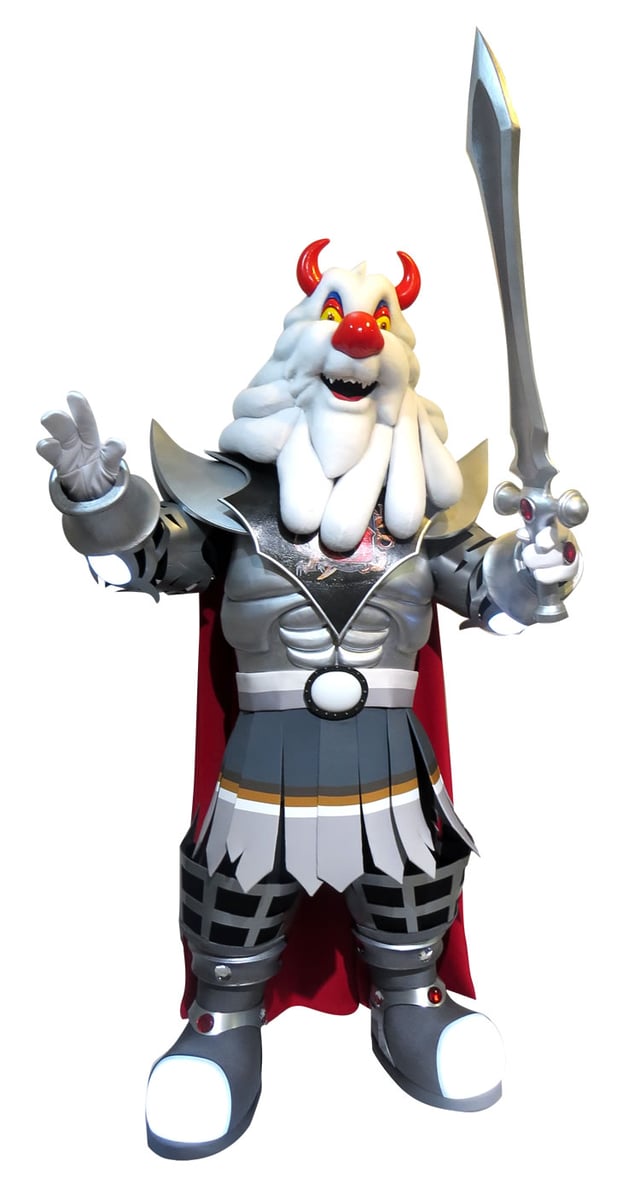 When you engage with us to develop your custom mascot, we can enhance your design with any number of customized props and features. Utilizing these add-ons allows us to raise the bar in terms of the impact level of your character; to make it something truly extraordinary!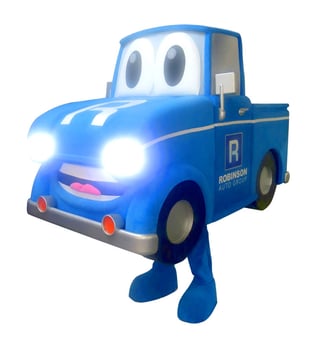 Enhanced Features
Enhanced features that add sound, lighting, changeable facial expressions, moving parts – are all possible, and can be explored as part of the design process.
Imagine a car mascot costume with headlights that light up and a horn that sounds, or a robot mascot with flashing coloured LED lights. (picture: Robinson Auto Group's Truck, designed for Wheelhouse Creative)
Mascots do not need to be silent. We can add a voice-activated microphone to project the performer's voice to a large audience. It is also possible to create a hinged mouth that moves with the performer's jaw movements.
Our designers love the challenge of creating special features and are exceptional technicians, coming up with creative ideas and solutions. For example, we
an incorporate a digital camera which feeds to a monitor inside the costume, allowing your performer to 'see' through using the internal monitor. You can also record what the performer sees, and use these recordings in your marketing strategies!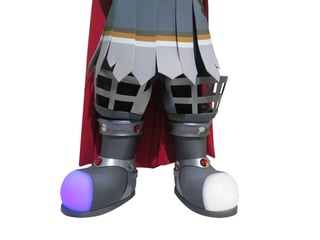 If you are interested in adding special enhanced features (such as lighting) to your costume, we'll discuss it during the design process, and will consider how you want to use the costume, mobility considerations, what the feature is, and your project budget. We'll offer advise based on years of experience to ensure that your special feature provides the impact you are looking for while being practical for the rigours of mascot performing.
Mascot Props
Along with considering enhanced light or sound options for your custom mascot, you may want to think about props and accessories such as shields, swords, a tool belt and tools, a backpack, and other items that would be suitable for your mascot character to carry.
We create props that fit perfectly with your mascot's design by using similar fabrics and colours. Soft props are safe for performing near children and in situations where your mascot will be up close to the audience.
For more information about ordering a custom designed mascot please request a no obligation quote.
The BAM Mascots team blends creativity with manufacturing excellence to create an innovative, high-quality mascot for your school, team or organization. With more than 25 years experience in mascot design and manufacturing, and hundreds of mascots in our portfolio, the BAM team has the knowledge and skills to bring your dream mascot to life. Contact us today at 1-877-858-4226 to get started!