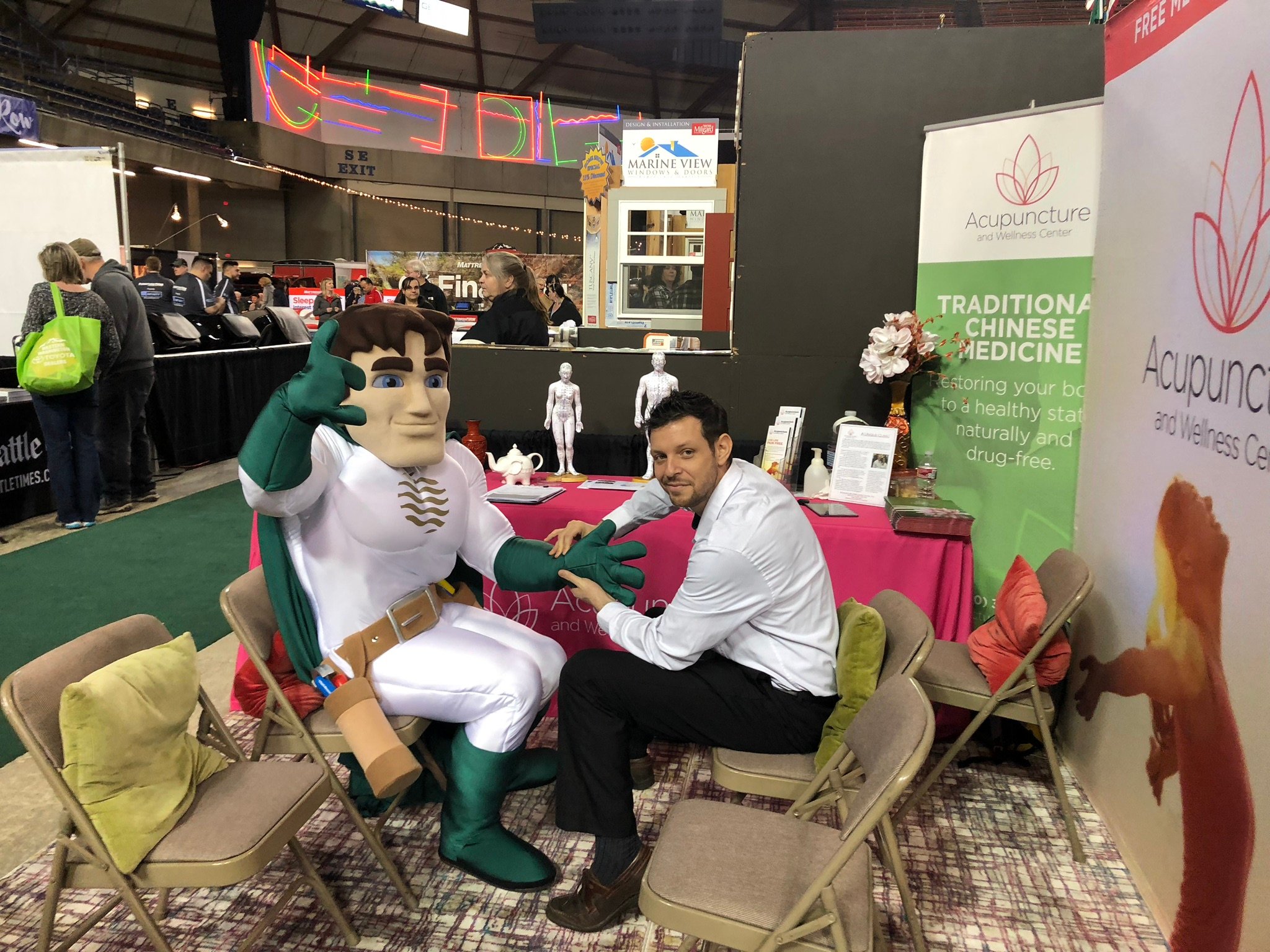 Once a client decides to create a mascot for their school, team, organization, or brand, the first question is often "where to begin?". Sometimes our clients start with a concept, an idea or a drawing, and sometimes they just know they want a mascot, but haven't thought much more about it.
Whatever stage they are at, we provide our expertise to help develop a completely unique mascot every time; a mascot that truly encapsulates their vision. Our mascot photo gallery is a great place to start if you want to see the range of creatures, features and expressions.
We work collaboratively to make sure our clients are thrilled and proud of the final product. We are not simply providing customized costumes, but are 100% focused on designing professional performance quality creations.
From Concept to Creation - Sippy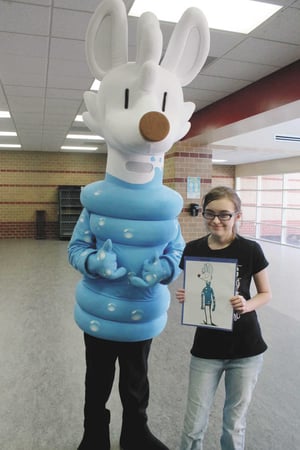 BAM recently worked with the Kansas Health Foundation to develop a mascot for a unique community outreach program.
The Kansas Health Foundation hosted a competition in their community to design a cartoon character for their organization to be the driving force behind a campaign called "Thirsty for Health". The Thirsty for Health campaign is part of a wider effort to promote oral health and access to quality drinking water.
The contest was extremely popular, with many people submitting various designs. The proud winner was an eighth grader from Fort Scott Middle School, Jenna Weikel, who drew out a sketch for a character called Sippy. Amongst the prizes given to Weikel was a plague, a gift card, and a new water bottle filling station for Fort Scott Middle School.
Jenna's 2-D drawing was sent to BAM, and we used it as inspiration to arrive at the concept artwork for Sippy. From the 2-D concept design, we went on to bring the character to life, creating the Kansas Health Foundation's program mascot.
At the end of January, students, staff and Miss Weikel got to see the unveiling of the finished mascot. Jenna was ecstatic to see her drawing come to life and posed for a photo holding her cartoon. After the big reveal, Sippy visited the schools in the seven districts across Kansas, promoting oral health, access to water and reinforcing the importance of drinking enough water to stay healthy.
Are You Ready to Create Your Mascot?
Our goal at BAM Mascots is to create a partnership with our clients by providing expert advice through all stages of mascot design and creation.
Let's get started by creating your custom artwork! It's easier than you think! You can submit your own artwork if you have an existing idea, and we'll turn it into a concept illustration. If you don't have a sketch, you can describe what you are imagining, or get inspired by the different mascot features from our photo gallery.
BAM Mascots are market leaders in the custom mascot industry and have designed mascots for individuals, charitable organizations, schools, community teams, professional teams, small companies and large brands! We'd love to work with you!
Click the below button to contact us to start discussing your custom mascot idea today!