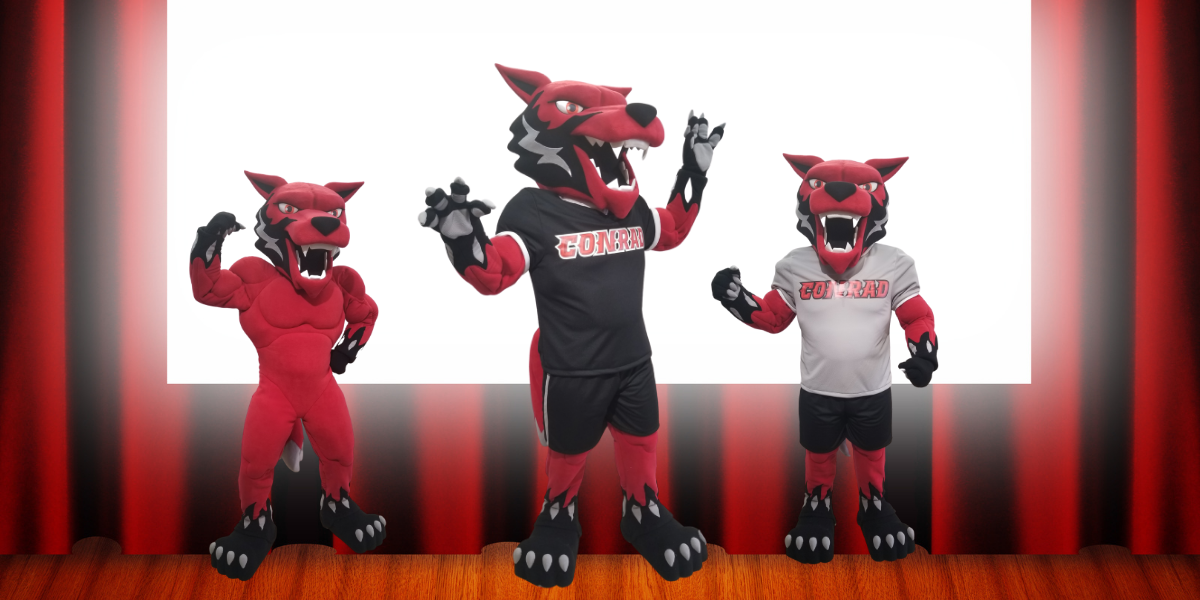 The Conrad Schools of Science has announced its brand new Red Wolf mascot with the official launch of its big reveal video, introducing the newly-designed mascot character to the school's facilities.
The big reveal video focuses on the Red Wolf mascot "lurking" around the Conrad Schools of Science campus. Once discovered, Red Wolf is invited into the Conrad family and is taken on a tour of the school's sporting facility.
The introduction of the mascot is thanks to the Conrad Class of 2019, who helped fund the mascot through charitable donations. The mascot is yet to be named, with a student vote to take place soon.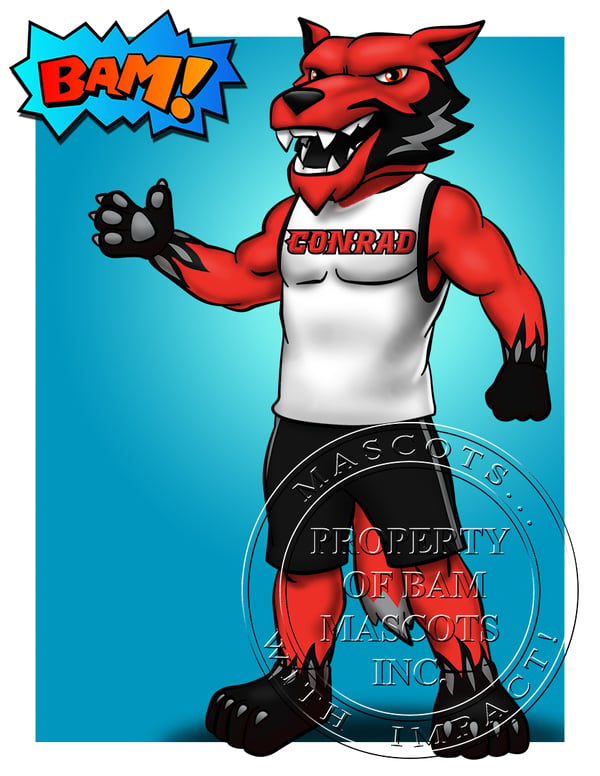 The Red Wolf mascot, whose bold red colourings and strong wolf design represent the values and mission of the Conrad Schools of Science, was custom-designed by the BAM Mascots team of experts based on the school's artwork.
To view the official reveal of the Conrad Schools of Science's Red Wolf mascot, please view the below video:
Undergoing a complete rebrand
The new mascot reveal comes after the Red Clay Board of Education voted to replace the Conrad Schools of Science' old nickname of the "Redskins" after months of controversy and a recommendation from the Red Clay Mascot Committee back in 2016.
Following the board's directive to select a mascot which would strengthen ties with local Native Americans, the committee requested and received feedback on the finalists from local tribes.
The Conrad Red Wolf garnered 782 student votes (more than 84 percent of the overall vote) to become the new mascot of the Conrad Schools of Science, beating the other two choices The Phoenix and the Clippers - which received 11.5 percent and 4 percent of the vote respectively.
The three final names were narrowed down after a committee of students researched a number of choices that would perfectly reflect the school's local history.
Are you looking to build your very own custom mascot?
Whether you are the principal of a school looking to update your mascot, the owner of a small business or the manager of a local not-for-profit charity, creating a custom mascot and implementing a mascot marketing strategy can bring you huge benefits.
The advantages of mascot marketing are huge, with some of the key benefits including:
Increased audience engagement
Improved media exposure
Better relationship building with your fans/customers audience
Improved online presence for your brand
Enhanced atmosphere at events
Increased audience loyalty
Additional revenue streams through merchandising
And much more!
Are you interested in creating your very own custom mascot but not sure where to start? BAM Mascots has more than 35 years' experience creating high-quality, durable and professional mascot costumes for a range of schools, businesses and charities around the world.
Our highly-knowledgeable mascot design experts would love to work with your organization to create a custom mascot costume that perfectly represents your core values and mission statement. Simply contact us today to learn more.