Being part of a community is an important aspect of life. It helps us feel connected, appreciated, safe, healthy and happy, and it makes us feel like we are part of something bigger.
That's why so many schools, teams and businesses take the time to build a community for fans and customers. A community helps create a better connection between the brand and its followers - one that goes beyond the product, service or experience, and in many cases, has a positive effect on the organization's success.
Grand Station Entertainment in College Station, Texas is a prime example of how to build a sense of community into your business. In fact, the company was created with the purpose of offering a space where the community could come together and enjoy time with friends and family that was safe and fun for everyone.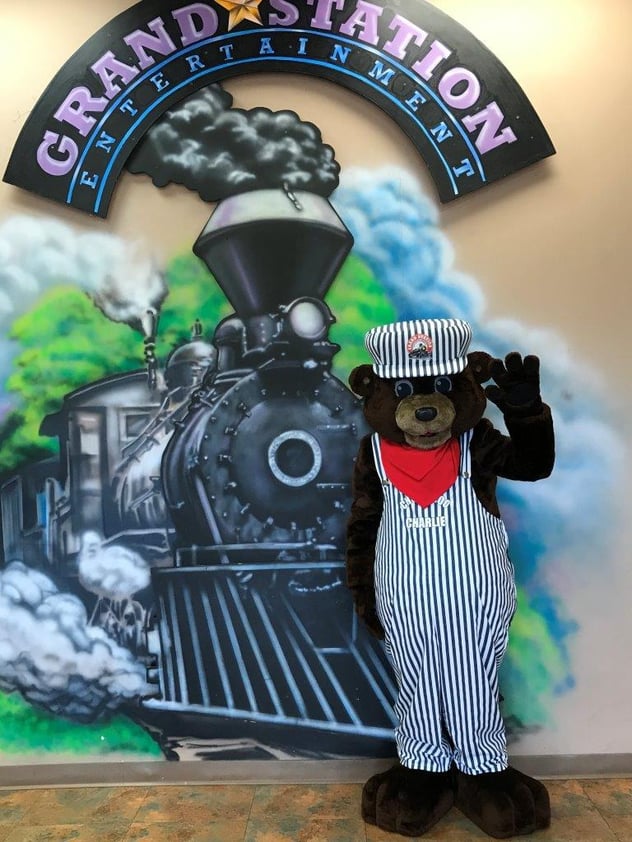 In 2007, Grand Station opened its doors. Known to College Station as "Your One Stop Fun Spot", Grand Station started as a bowling alley and quickly grew to include 40 lanes of bowling, a two-storey laser tag arena, an arcade, mini golf, and sports bar. The perfect setting for parties and events, the Station also offers a number of birthday, fundraiser, and corporate options.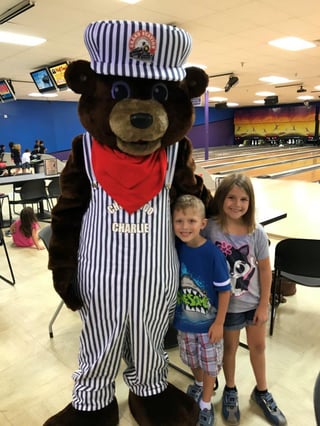 Recently, we had the opportunity to help Grand Station update their mascot, Choo Choo Charlie.
For a company trying to build a community, mascots can be an incredibly useful tool!
Mascots are memorable with their big personalities. They get people involved at local events and keep your brand top of mind.
They also help emanate your brand's personality. By taking the time to create a background story for your mascot, you can bring your brand to life through your mascot, allowing people to easily build a connection with your organization and what you represent.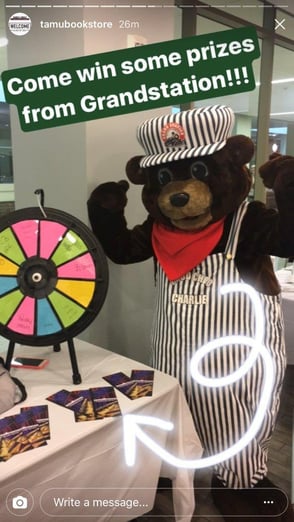 Some organizations even give their mascots their own social media channels so that fans and followers can interact with the brand and mascot outside of events and public appearances.
When a mascot is given a voice through social media, social engagement increases. Brand mascots assume a persona with which consumers find fun to communicate. They speak in the first person and share stories and photographs online. It gives people the opportunity to bond with your mascot while providing you with a softer way to increase your brand awareness.
If you are looking to build a stronger sense of community through a fun-loving and unique mascot, contact us today.
We can't wait to help bring your mascot to life!