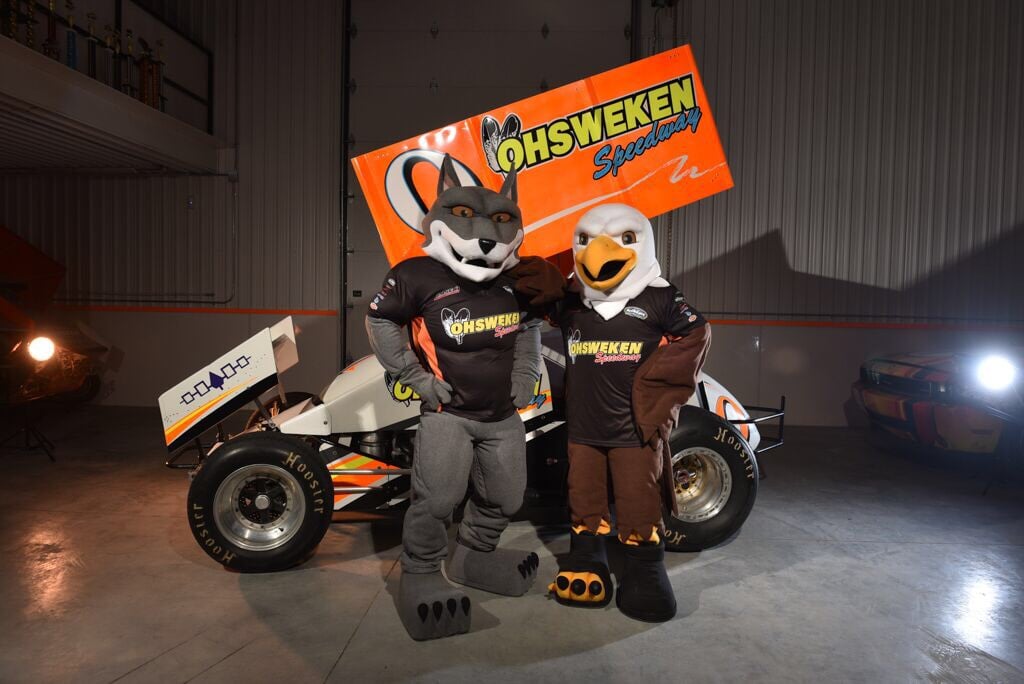 So, you've decided to create your very own custom mascot, or perhaps you're simply looking to print additional artwork onto your current mascot? This means you will need vector art - an essential aspect of creating high-quality mascot designs.
It's possible that you may be unsure about why vector art matters and maybe you don't even know what it is. Don't worry, BAM Mascots is here to help. We have created a short guide on everything you will need to know about vector art, and how it's needed for your mascot design.
Vector art is important for the graphic design of company logos and promotional products that you want printed on your mascot. This blog will empower you with the knowledge to provide us with exactly what's needed for top quality mascot designs.
So, what is vector art?
There are two types of art files - raster images and vector images. A raster image is a photograph which is made up of thousands of little coloured dots. The more dots you have, the cleaner and crisper the art. However, if the artwork is made large, or there are not a lot of dots per inch, the quality will become poor when resized and the image will become pixelated.
Vector files, on the other hand, will not have this problem. A vector graphic, also sometimes known as a 'draw graphic', is a type of graphic which uses mathematical algorithms to allow the image to be scaled or modified without losing image quality or resolution.
These images are easy to resize and rescale and result in a better quality graphic. What does this mean for your mascot? It means BAM Mascots will be able to resize your artwork, such as your brand logo, while keeping the same high-quality resolution no matter what size print is needed.
The same piece of vector artwork can be used to print anything from a tiny company logo on a brochure, or a huge company logo as part of a mascot's costume.
How is vector art created?
A vector graphic is most commonly created by designing the image in a program such as Adobe Illustrator or Corel Draw. Remember, only art created as vector format is vector art. Artwork can be saved in a vector format by saving it under a common vector extension, such as .AI or .EPS.
Creating this file will give your logo or promotional material the opportunity to be displayed at its best possible quality, resulting in a crisp clear and readable end result, no matter the size required.
A different format of the same image will not do this. If you print a low resolution file containing a bitmap image onto your mascot, such as a file with a BMP, .GIF, .PDF, .PNG, .JPG, or .JPEG extension, it's likely your image will appear pixelated. This will leave the image looking jagged and fuzzy.
A low quality and pixelated image is not acceptable print quality, especially on a mascot that has been created to represent your brand in a way that attracts new customers and builds a loyal customer base.
You can tell your artwork is vectored in two ways:
Your artwork will be in an .AI or .EPS format;or it may also be saved as a .pdf file.

Open the file and zoom in very closely - a vectored image will not become jagged or distorted no matter how big you make it.
It's important to note that an image can be saved as a .AI, .EPS or .PDF file and still might not be in vector format.
If you're not sure if your artwork is vectored, you can either check with your own graphic designer or send it to BAM Mascots and we will let you know.
Is it possible to use raster images?
Due to pixelation issues, raster images often have to be redrawn by our artists before they can be printed on your mascot. This would add additional cost to the project. Only high-resolution raster images can be used "as is".
To get an idea of whether your .jpg, .png, .gif or other raster image is usable, try zooming into the image so that it is as large on your screen as it would be on the mascot. If the edges remain sharp and aren't pixelated, it may be usable. Feel free to send BAM Mascots your raster image and we can let you know if it's useable.
Can artwork be converted into a vector file?
Professionally-designed artwork usually has a vectored version somewhere, but not every computer can open vector files. A specific program like Adobe Illustrator is required for this.
If you're unsure how to change your image into a vector file, it is probably necessary that you speak with the original graphic designer of the artwork. They will be able to convert a jpeg (.jpg) or bitmap file (.bmp) to a vectored format for you.
If you don't have anyone who is able to do this for you, contact BAM Mascots and we will be able to create a vectored version of your artwork. This will add to any cost of the project so make sure you do not have the original file.
Got your artwork all sorted out and in the correct file format? That's great, it's now time to design your high-quality custom mascot. Contact BAM Mascots today to find out how we can help!