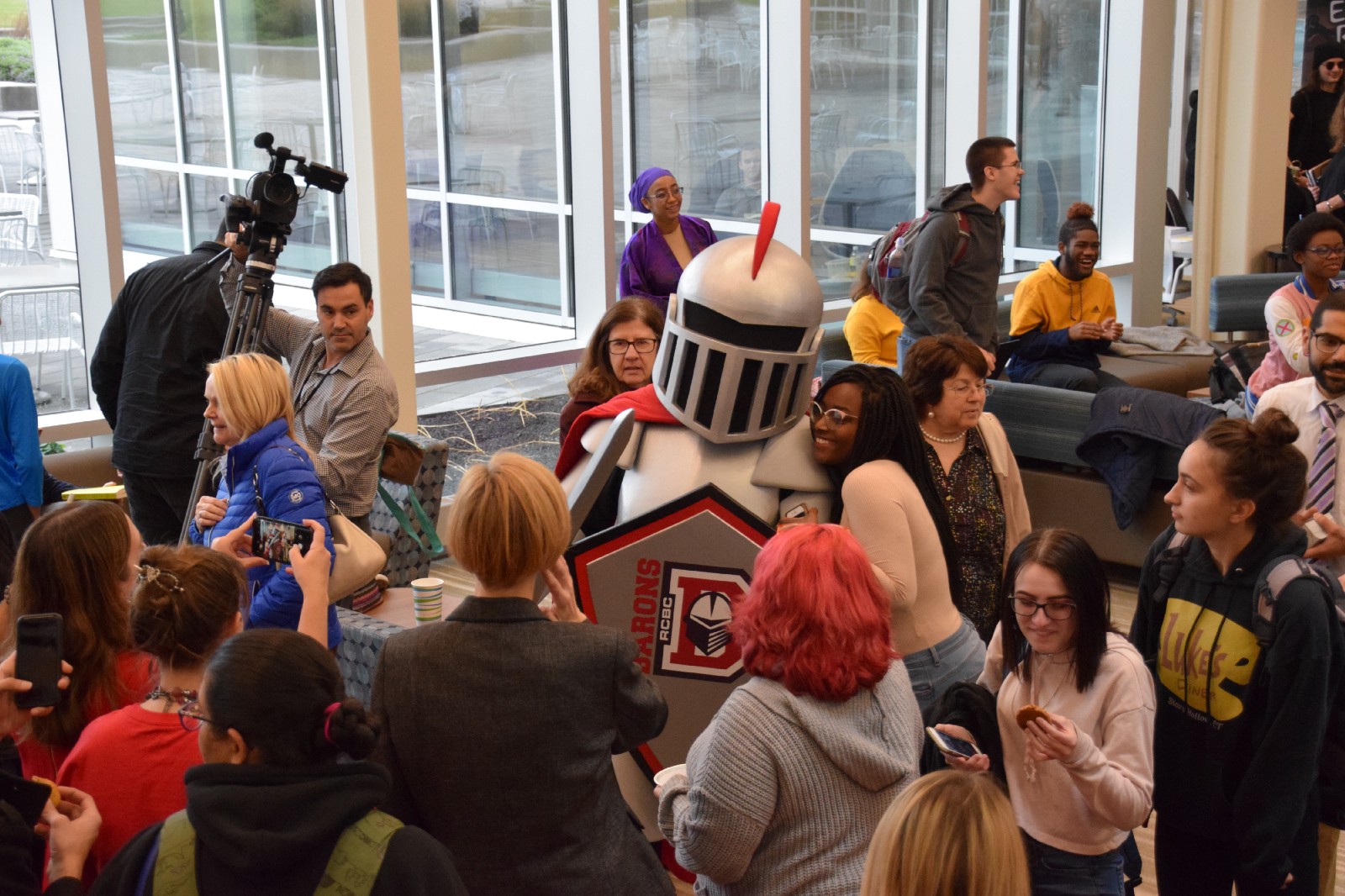 A sports mascot designed by BAM Mascots has featured in The Philly Inquirer, after it made its debut for Rowan College at Burlington County's (RCBC) in New Jersey.
The mascot, named Barry the Baron, was introduced to the college at the end of a November with a midday pizza party. This gave students and teachers alike the chance to meet the new mascot, with Barry the Baron posing for selfies and high-fiving his new fans.
What is the inspiration behind Barry the Baron?
The inspiration behind Barry the Baron began 30 years ago when Barry began life as a nameless one-dimensional logo for the college's basketball, baseball, soccer, and other athletic teams.
During these early years Barry was just a head within a helmet on a piece of paper, but a project last spring began to bring the character to life. That was when BAM Mascots designed a custom mascot that the college could use as a marketing tool.
Rowan College at Burlington County's now plans on using Barry the Baron to boost the community college and create excitement and camaraderie among its 9,000 students.
Barry left some pizza with RCBC advisors in Mount Holly. Get help registering for classes and grab a slice until 7pm tonight! #rcbcadvising pic.twitter.com/DcJvNBzXHG

— RCBC (@RowanBurlington) 20 November 2018
The mascot dons a silvery helmet, holds a "Sword of Truth" in one white-gloved hand and clutches a "shield of knowledge in the other. The mascot will help bring students together, champion high-quality education for all, as well as represent the fighting spirit of RCBC students.
Looking to create your very own custom mascot?
If you have seen the variety of custom mascots hitting the news recently, you're probably wondering if a mascot could be beneficial for the marketing of your business or organization. The answer is yes.
A custom mascot will help your organization to engage better with its audience, and in turn you will be able to promote your services, events or products, drive up profits, build a positive brand image and create a loyal audience.
BAM Mascots can help transform your character idea into a larger-than-life character that is perfect for a successful mascot marketing strategy.
Want to learn more about how we design mascots from concept to creation? Contact us today for more information.