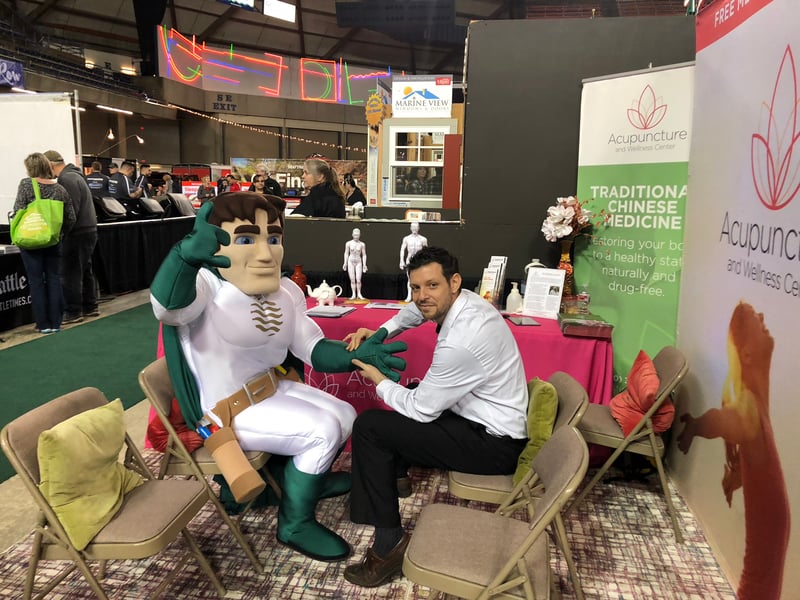 Corporate identity and brand recognition is an essential component to the success of any business. Employing the use of marketing mascots will help your organization both increase its brand identity and connect with your targeted consumers.
This is particularly important in today's competitive business world, in which organizations are constantly looking for new ways to connect with their audience and create a corporate story that customers are willing to buy into.
Mascots open up the door for your audience to connect with your brand. They bring your organization to life. From their background story to the key concepts they imply about your brand, mascots are able to take consumers on an unforgettable journey.
We've compiled a list of 4 reasons you should consider using a mascot as part of your marketing strategy:
1 - They symbolize the spirit of your company
A mascot is more than just a slightly amusing caricature. You want your customers and your potential customers to look at your mascot and instantly connect it to your brand. It should say something about your organization's mission or goal, and tell your audience something about the way you work. You want your customers to learn something about your company with each piece of marketing, meaning your mascot should embody the spirit of the company.
With the creation of a custom mascot, you will be able to design a mascot that appeals to your target audience. With the development of a back story, and a design that appeals to your current and prospective customers, you will be able to entice in new customers and, in turn, increase your revenue.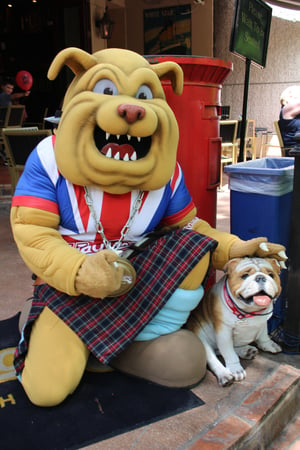 2 - Engagement
Mascots are a fantastic way to engage your audience, and they can be marketed over multiple platforms. Whether you send your mascot to community events, display them at company exhibitions or use them to boost your online presence, a custom mascot is a great way to bring people together and create lasting memories with your brand in mind.
As a business, your goal should be to build a strong connection with your audience and improve your company's public presence - the use of a mascot will be a winning strategy to make this happen.
3 - Cost-effective
Many perceive mascots as a big brand marketing tool, and are under the impression that it costs a fortune to customize and purchase your very own mascot. This couldn't be further from the truth. In fact, mascots are an incredibly cost-effective marketing tool. With a mascot you are in control of your marketing strategy, and can send out the message that best helps promote your brand.
4 - Online presence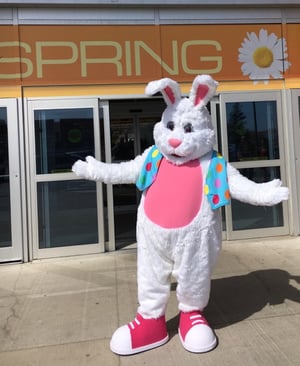 Social media is an important aspect of any company's strategy, with digital marketing playing an increasingly vital role in brand exposure and recognition. Social media gives you all of the tools needed to bring your mascot to life and connect with your customers. It's the perfect medium to directly interact with your audience, as well as develop your mascot's story.
Mediums such as Instagram, Twitter and Facebook offer the perfect platform to build your mascots social media presence. Posting photos of your mascot at community events, as well as engaging with your customers on these platforms, will increase your brand visibility. At the same time this will help your organization to build trust with its current clients, as well as entice new ones.
A well designed mascot, with a strong back story, will help your organization to better communicate with your existing customers, improve your relationship with those within your community, increase your brand visibility and encourage prospective customers to learn more about your business - all while increasing your revenue.
If you want to learn more about how a custom mascot can be used as a part of your marketing strategy, contact BAM Mascots today.