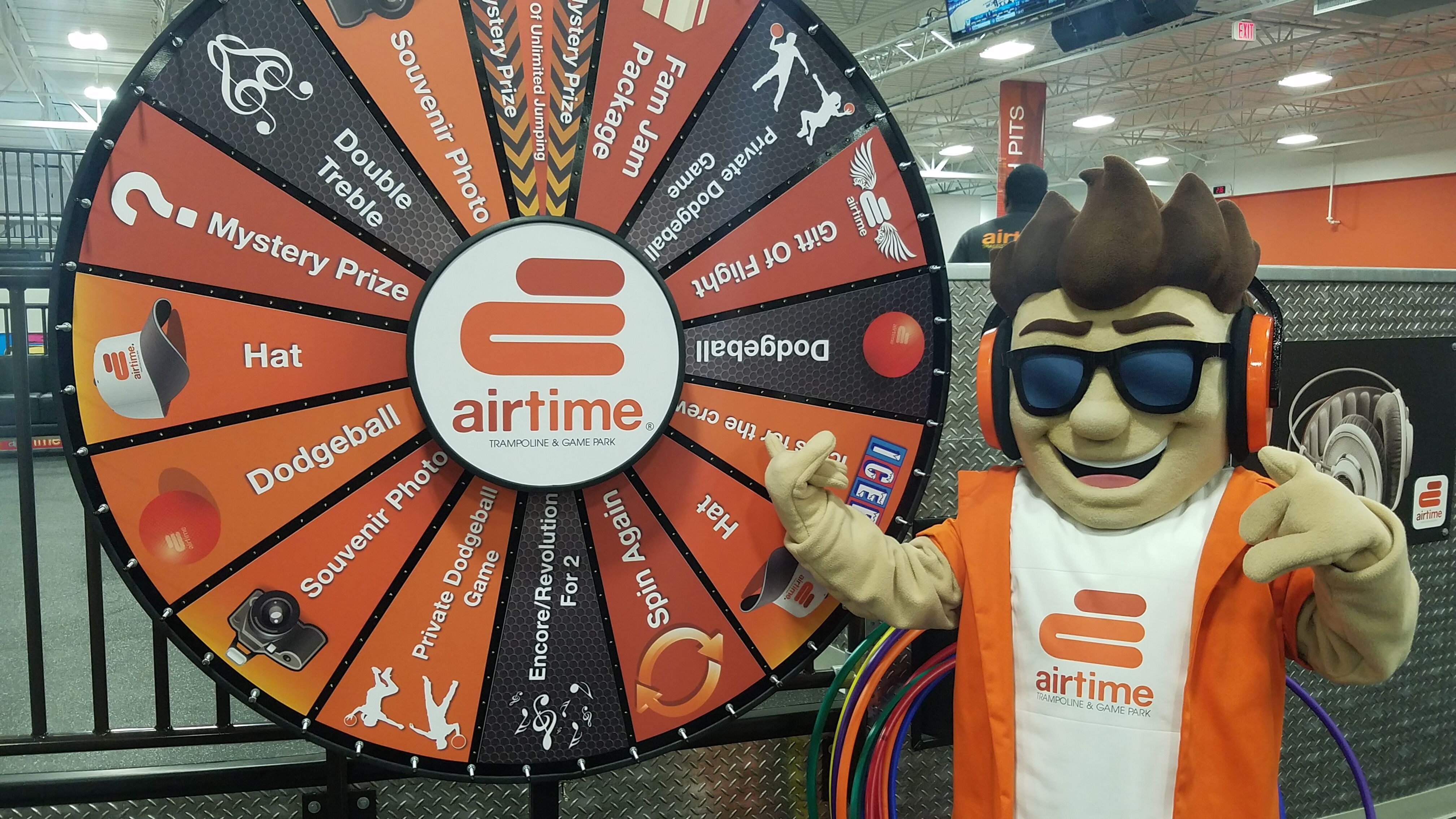 We know you've heard it a gazillion times, but mascots are an excellent way to build your online presence. And with so many people staying close to home perusing their favourite platforms, social media is the number one way for you to stay on your customers' radar.
But it isn't just about being there – it's about giving them content that they will enjoy. Content that excites them to engage with you and keeps you top of mind.
One of the best ways to do this is to add variety to your channels.
To keep your social media channels fresh and exciting, here are 5 ways that you can connect with your fans!
1 - Ask Me Anything
If you are looking for a way to engage your customers while also doing a bit of marketing research, host an "ask us anything event". It will let your followers get to know your brand better and give you an idea of what people are asking so that you can reach them with the information they want through blogs, social posts and more.
One of the best formats for this type of content is a Facebook Live Video. Let people know in advance that you will be hosting an event where they can ask you about your company, products and services and get them to submit questions. You can then answer these live for all of your followers as well as questions that come in while you are broadcasting.
Get Your Mascot Involved: Since most mascots don't talk, have them join one of your employees. They can interact with the viewers by making funny expressions, interacting with the employee answering the questions and putting on small shows while the speaker formulates a response and reads through the live comments. If live video isn't your thing, you can have people post their questions on your page and have your mascot answer on behalf of the company.
2 - Photo Contests
Photo contests are a great way to get your fans involved and can help you gather some great visual content. And it will give your followers something fun to do to distract them from their current day to day, which we are sure they will appreciate.
To make sure the photos are valuable to you, ask your customer to send in photos that relate to your product. Whether it is them using a product (drinking a can of your beverage on a sunny day), showing why they are in need of your service (photos of their yard needing some love for a landscaping company which could be used as part of a before and after post after they win) or featuring something that is significant to your brand (shots of their cat or dog for a company selling pet goods).
Get Your Mascot Involved: Kick off the event by getting your mascot to take a shot that aligns with the photo contests requirements. This will give you fun memorable content that your followers will get a kick out of.
3 - Question and Answer
This post is like the Ask Us Anything but in reverse. Instead of your customers asking you about your brand, you will ask them to weigh in on a question.
The goal here is to find a question that will be fun for them to answer but provides relevant insights for you and your team. Maybe it is a new flavour or type of clothing. Maybe you want to know what kind of act they want to see at the next sporting event when your team can get back to the field (or court or rink, etc.)
Get Your Mascot involved: If you are asking your followers to choose between different options, you could have a series of photos or videos with your mascot with the options. If the question is more open ended, create a themed photo. For example, if you are asking what people are most excited for when they get back to school, have your mascot submit a photo too. What would your mascot be excited about on the first day of school? Make it humorous!
4 - Charitable Posts
People like to know that the brands and organizations they associate with add to their own personal image which is why they love content that gives them good feelings about the brand – it makes them feel like they made a good choice.
While it is hard to get out and volunteer at events and with organizations, now is a great time to donate to causes in need or to get out and do something that doesn't require you to be close to other people – like cleaning the garbage off the streets around your business. Show people that you care about your community and they will return the goodwill by supporting you.
Get Your Mascot Involved: Whatever you decide to do for your community, make sure your mascot is there to help make the moment memorable in your followers' mind. Have them pick up garbage or stand in front of the organization you are donating to with a big cheque.
5 - Interact with Fans
The best way to get fans to engage with you is to engage with them first. Show gratitude when they praise you, respond to customer service inquiries, and comment when they tag you. This will show them you care and keep them coming back for more.
Get Your Mascot Involved: If your social media page is for your mascot, then every response will seem like it came from them. If, however, you choose to feature your mascot on your company page, create some fun images and gifs to share with your responses to followers. This will add some fun to your posts and keep your fans interacting with your mascot.
Social media is a huge asset for any business. So, keep it fresh and be sure to create impact by including your mascot in your online marketing strategy.
Ready to learn more about getting a custom-designed mascot character for your organization? We create professional-use mascot costumes for sports teams, schools, corporate brands, charitable organizations and more..