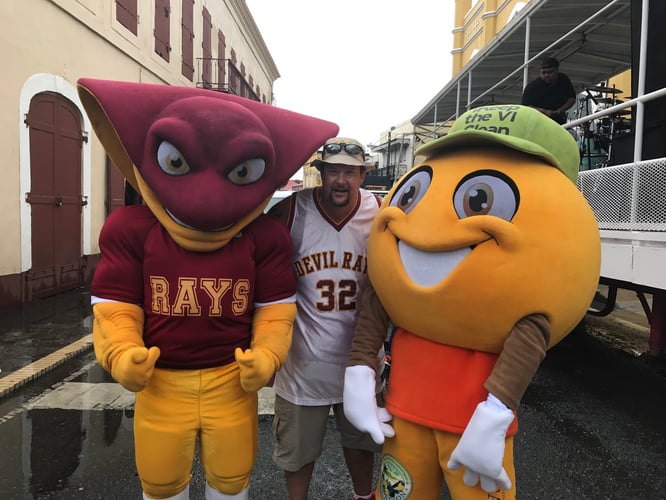 When we see a mascot, we associate different attributes to it almost instantly. This is normally based off personal experiences and feelings towards the type of character; for example a Wolf mascot might be associated with fierceness and resilience.
Of course, this can also be impacted by the facial expression, colors and overall design of the character.
Relating human characteristics to animals (or
animal mascots
) is known as anthropomorphism. This became an important marketing tactic when popularised by famous marketer Leo Burnett in the 1930's, who brought us characters such as The Pillsbury Doughboy and Tony the Tiger.
So if you're looking to
design a custom mascot
, it might be a good idea to research some of the attributes associated with what you want to market or promote. We've created a short list of popular types of mascots to give you some ideas.
Dog Mascot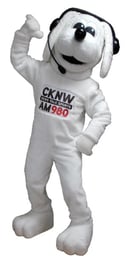 If you are thinking of creating a dog mascot for your company, sports team or school, you really can't go far wrong. Dogs have been used for mascots for generations, and with so many breeds to choose from, you are bound to find one that resonates with your brand.
Dog mascots
are often associated with family friendly organizations and are a great way to instantly connect with your customers and fans. Dog mascot attributes include the following:
- Trustworthy
- Kind to People
- Family Orientated
- Cheerful
- Heartwarming
- Loyal
Superhero Mascot
Often used by brands,
superhero mascots
harness their power to capture attention, bolster companies marketing efforts and save the day. Superheroes elicit a strong positive response to delight your audience and add an element of humor to your brand. Larger than life, superheroes are attributed with:
- Strength
- Engagement
- Saving the Day
- Being Popular with All Ages
- Humor
- Power
Bird Mascots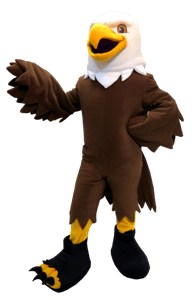 Another popular type of mascot is our feathered friends.
Bird mascots
have countless attributes that make them perfect for many organizations.
Let's take an eagle for example; eagles are top of their food chain and a powerful bird of prey, with the ability to soar over their competition and prey on rivals. An eagle, or bird of prey mascot (falcon, hawk), brings attributes such as:
- Strength
- Inspiration
- Greatness
- Integrity
- Loyalty
- Pride
- Vision


Historical Character Mascot
There is no doubt that
historical character mascots
attract attention and always intrigue fans and customers alike, bringing history alive. Does your school or company have ties with a period of time or an event? Then maybe you want to look at developing that connection into a period mascot costume; from pirates to vikings, to patriots to politicians, there's plenty of options to choose from. Historical mascots allow for perfect photo and marketing opportunities and bring attributes such as:
- Brand or Team Depth
- Pride
- Power
- Memorability
- Importance
- Courage


Mythological Mascots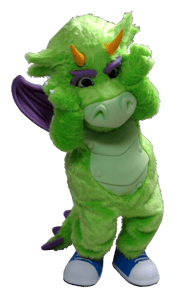 A
fantasy creature, or mythological mascot
, can add a sense of interest and excitement to your brand. Having a unique unusual mascot, or a mythological strange creature, adds a level of mystery and fun to your brand or team.
Monster or fantasy mascots draw a crowd, and do wonders for marketing efforts because people are naturally curious about what they are. Mythological mascots are often associated with:
- Intrigue
- Strength
- Power
- Superhuman Ability
- Humor
- Awareness and Recall


---
Deciding on the type mascot you want to create is a fun and exciting process. In selecting a mascot idea, you want to make sure that the character will easily convey your brand identity and connects with your audience, making a lasting impact.
At
BAM! Mascots
we have designed countless mascots for brands, schools and sports teams around the world.
If you are interested in discussing your mascot concept,
contact us today
! We'd love to work with you and help make your idea a reality.