Intimidate or Engage with Versatile Custom Animal Mascot Costumes.
Whether you want to engage a younger audience with a cuddly kitten or intimidate an opposing team with a buff bulldog, animal mascots of all kinds have proven to be an effective way of engaging audiences of all types and making a powerful statement for your team, business or organization.
Animals have impact! They can become larger-than-life characters that excite and enchant your audience. Your vision plus our expertise will create a unique mascot that your audience will remember.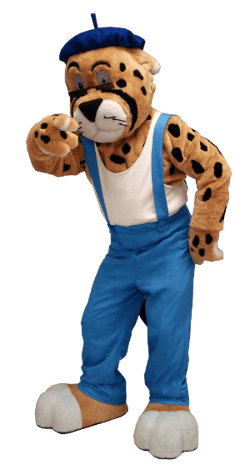 Benefits of an Animal Mascot :
Increases engagement, loyalty, and awareness

Can educate in unique and entertaining ways

Promotes trust and amity

Sends a clear message

Family Friendly

Highlights your vision and values